Don't we all love slime? Whether you are an adult or a child, you obviously cannot resist this soft and gooey ball of mushiness.
Recently, slime has hit the markets with a bang.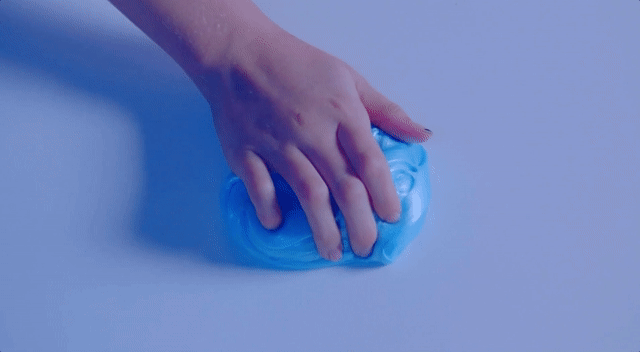 Ranging from so many colors and textures, this squishy toy is a top favorite amongst children of all ages. While talking about slime, let's look at the story of 11 years old Amna.
Hailing from Faisalabad, she is the youngest child to set up her own business of making and selling slime from home.
How cool is that? What inspired her to start this business? How did she manage to collect all the materials required to make the oh so perfect slime?
She says she meticulously collected all the ingredients and then kick-started her slime making process.
With her hard work and dedication, she has now managed to create more than a hundred different kinds of slime.
What is her top-selling product?
She says that people have a special liking for fluffy slime. It sells like hotcakes!
One would wonder, what can the benefits of this gooey, squishy toy/thingie be? Surprisingly there are quite a few.
It increases the flexibility of your fingers. As you engage the muscles of your fingers to pull and stretch the slime, your fingers get a lot more flexible. Due to its consistency, it is also used in physiotherapy. Most importantly, it is used as a stress buster. Yes, you heard that right!
Amna is successfully running her own business page on Instagram and her followers are increasing day by day. Her clients range from children to adults and even grandparents who order her handcrafted slime for their grandchildren!
Amna is a little dreamer who not only dreamt but also turned her dream into a reality.
She encourages other girls to follow their passion and work hard to achieve their goals.
She emphasizes that nothing is impossible if you put in all your strength and determination.
You can visit her instagram page here. If you're a slime lover, you can go through the different kinds of slime available and order till your heart's fill.
She's also the youngest person making ASMR videos in Pakistan!
Little Amna's story proves that dedication and hard work always pays off no matter what your age is.
We should always encourage our girls and boys to follow their dreams and leave no stone unturned until they achieve them.