This is the inspiring and empowering story of Sidra who broke the society's typical stereotype regarding women staying at home while the husband goes out to earn. Growing up, we are molded to 'accept' that a woman's job is to cook, clean and look after the house while the man goes out to earn.
With the passage of time, we are seeing a decrease in this sort of mentality. Parents are encouraging their daughters to be independent no matter what their financial background is.
We can also see a positive change in the boys of our society who are growing up to be empathetic men who support their wives to any extent.
Same is the case of Sidra who is a resident of Karachi. Her husband lost his job and was planning on starting a business. She decided to stand shoulder to shoulder with him and help him in his new venture. Her husband already had a shop where he was selling 'Gola,' she decided to introduce a new dish called 'Khausa' with her own unique twist. Khausa has now become a top favourite dish among the public and they keep coming back for more. Originally khausa is made in a coconut curry, but Sidra makes it in a yogurt curry which gives it a unique taste.
The area where Sidra set her dhabba up is in the middle of workshops. She said she faced a lot of criticism from her relatives who mostly used to blame her husband for letting her pursue this. However, none of this negativity broke her husband's will nor did she lose her morale. He continued to encourage her to work side by side with him.
Her message to other women is that they should support their husbands in any way possible as that is the only way both of them can move forward. She says that she will continue supporting her husband forever.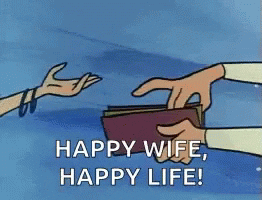 Being a mom of two kids, Sidra believes that time management is key in running her business and looking after the kids. She has the unlimited support of her husband as well which makes managing every thing easy . Both of them have divided the duties of looking after the kids and running their business.
Stories like these should be highlighted as much as possible. Men like Sidra's husband should be appreciated who leave no stone un-turned in empowering their wives.