Zaira Wasim, is a 19-year-old actress from Srinagar. She's made her name in South Asia and the Middle East with movies like Dangal, Secret superstar and more recently The Sky is Pink. 

In 2017, she had taken to Instagram to talk about something that made her visibly upset – Harassment. 
Zaira had just gotten off a plane where a 41-year-old man poked his foot through the space between the seats and rubbed it up and down her neck & back. She woke up to it thinking it was turbulence but then realized what was happening. 

She was 17.
In a situation like this, the strongest women can also go silent. It's overwhelming and you feel absolutely disgusted. Your space is violated and your brain takes time to process what's happening. 

Although Zaira tried to capture it on video, it was too dark on the plane & she was only able to get a photograph.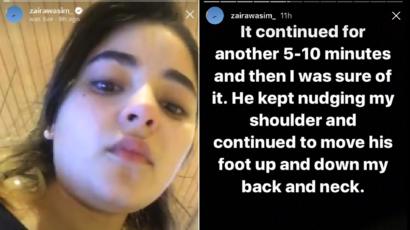 As she explained the incident on her story she was visibly upset, broke down a few times and was having trouble explaining what had happened – how can a 17 year old be expected to deal with something like this? What were you doing when you were 17? Probably just worrying about homework, not being harassed.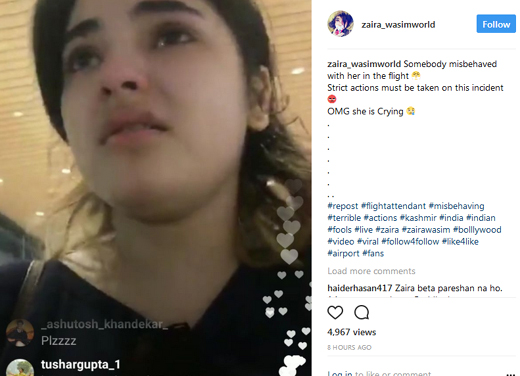 As the story went viral, the Airline she was traveling in reached out and made sure the man was tracked down and arrested, they made it clear that any action of this sort is not okay and that they do not stand by this behavior.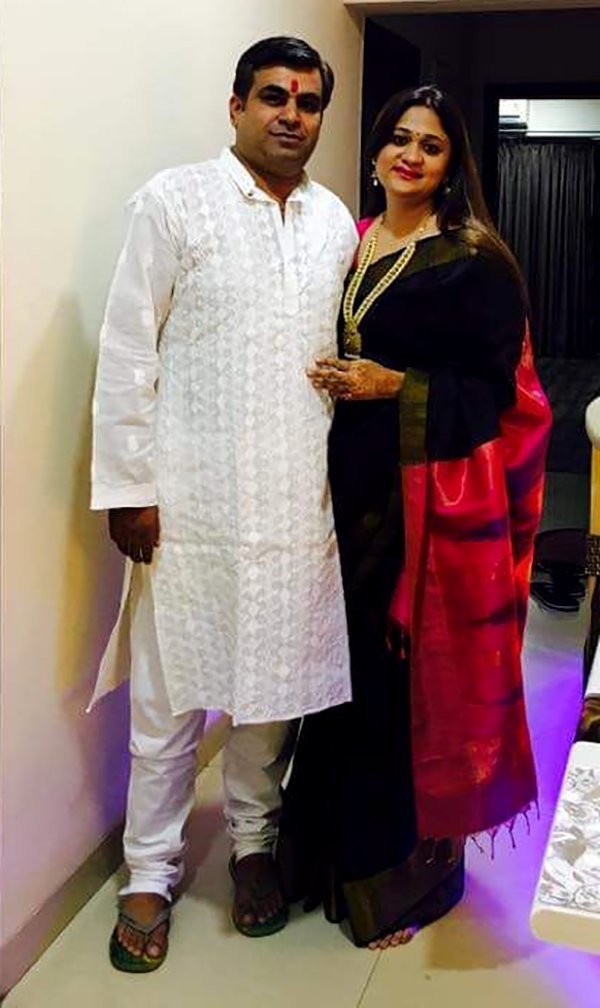 The man was later identified to be a Mumbai Businessman Vikas Sachdeva, 41 years old. 
When he was first named, his wife spoke to the media and claimed that the man was traveling home from a funeral, he hadn't slept in 24 hours. He was just "resting his foot on the arm rest" he must've "accidentally touched her" and that he apologized for it.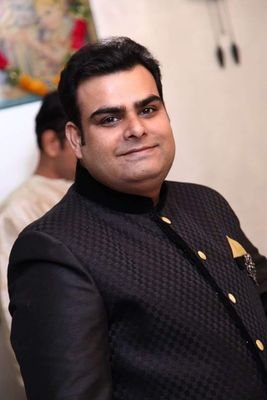 No. You don't "accidentally" rub your foot up and down someone's neck and back as you're knocked out asleep. We've all slept before. That's not how it works. 

Some even took to change.org to create a petition in his defense, claiming that Zaira had wrongfully accused the man. 
The extent people go to to discredit a woman (in this case an actual child) is insane. 
Then we wonder – why don't women speak up? 
Zaira was brave enough to speak up and tackle the situation there and then, she said "This is how they will take care of girls? No one will help us if we don't decide to help ourselves and that is the worst thing"

3 years later, January 2020, Vikas Sachdeva has been sentenced to 3 years in prison and a fine of Rs 25,500/- 
His lawyer spoke to the media and described him as a person with a "good nature" further adding that he's a first time offender and the only breadwinner of his home. I wonder what his good nature has to do with the fact that he chose to violate a 17 year old's personal space. 
Why is it that whenever a man is accused of assault or harassment, there's someone that has to mention how "kind" he has been to them

News flash: An abuser doesn't abuse everyone they meet. 
We're really proud of Zaira for speaking up and making sure her perpetrator landed behind bars. She's been an inspiration to young women through her acting but now she's an inspiration for all humans for being who she is as a person ❤️