Everyone gets those famous 'butterflies' when they are truly, madly and deeply in love.
These butterflies may even make you do crazy things. Things that you thought you might never do. Newfound love will make you go to extreme lengths just to make your 'new love' happy. Time will hold still, you will grow increasingly impatient just to catch a glimpse of their precious face.
Life will have newfound meaning and you will try all in your power to impress the one you gave your heart to.
Your friends will tell you to take it easy but what do they know?
You stumbled upon your true match thanks to the invention of cell phones.
You have never met the person, but you know for sure that someone with such a beautiful voice must look like an angel.
You giggle and laugh through the night while you secretly talk to your beloved, not having a care in the world. Did anyone mention sleep? Hah! Sleep is for the weak you tell yourself.
You continue making plans for the future, especially about how and where you will meet for the first time.
You meticulously plan out the details, from your outfit to the gifts you will be taking along – everything has to be perfect.
Now, the night before the actual 'date', you toss and turn in your bed.
Finally, the glorious day arrives. You hop and sing all the while getting ready and trying to look your best.
Who can resist that gorgeous face you say while admiring your reflection in the mirror.
Your self praising thoughts are disturbed with the call of your beloved, inquiring whether you will reach the appointed place in time. You quickly make haste and dash out of your house. The feeling of finally seeing your love outweighs every other emotion.
Finally, you reach your destination. 'Ooo I might die of excitement' you think to yourself.
Your thoughts are disturbed when you see two gentlemen approaching you.
Before you can even open your mouth to ask who they are, they throw a cloth over your head, whack you a couple of times and throw you in a car.
Off you go, kidnapped to an unknown location. Yep.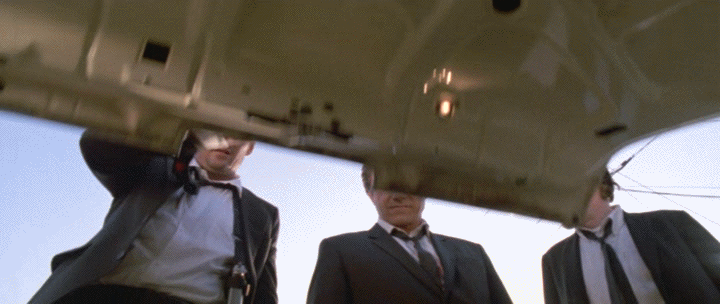 This is what happened to a 60-year-old man from Lakki Marwat.
He fell in love with a woman over the phone. The pair decided it was finally time to meet. When the poor guy got to the mutually agreed location, he ended up being kidnapped. He was taken to an undisclosed location and his family was asked to pay a ransom of 5 million rupees if they wanted to see him again…..
Talk about a date going horribly wrong!
Incidents like these make us wonder, who can you really trust?
Well, certainly not someone you met online!
*This is a developing story, more information will be added once updated.