As we all know, not all heroes wear capes.
This is true in the case of Arab Shah who is a resident of Peshawar. What makes him stand out? Well, for starters, he has a gem of a heart.
He has taken it upon himself to provide free pick and drop service to female students, to & from their schools and madrassahs.
He is a rickshaw driver with a sense of responsibility. He has made it his own life's mission to facilitate those girls for whom lack of transportation for acquiring education poses as a hurdle.
What was the inspiration behind this deed?
Arab says that his own sisters could not acquire education due to lack of transport. He didn't want other girls to face the same situation.
How thoughtful!
So how does he cover his expenses?
With the current inflation, it is obviously very hard to make ends meet but Arab has it all figured out. He says that he picks the girls up at around 7 am from their houses and drops them off at school. Later on, he picks them up around 1 pm and drops them back home. After providing with the pick and drop, he carries on about his day driving people around to and fro in his rickshaw.
The money that he generates from these rides helps to cover the CNG cost for the free pick and drop. This doesn't burden him as his elder brother is responsible for running the expenses of his house.
Arab strongly believes in the importance of education and why girls need to acquire it in order to empower themselves.
Now one would wonder, at a time where you cannot trust anyone with your children, are parents comfortable with sending their girls with him?
It turns out that he is a well-trusted individual of the society who has built his reputation during the 4 years of his service.
Moreover, he also spoke to some of the parents who weren't allowing their girls to go to school and persuaded them to let their girls get enrolled. As for himself, Arab has done his B.A but since he couldn't clear one subject, he still couldn't finish his degree. He didn't let this shatter his confidence as he has plans of completing his B.A and then doing a Master's degree.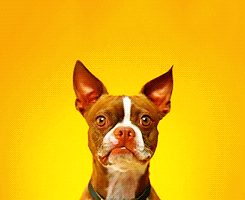 People like Arab restore our faith in humanity. He makes us believe that where there is evil, there is also good left in the world. We need to be empathetic to those around us especially those who are less fortunate than us.
May we be the reason for someone's smile!