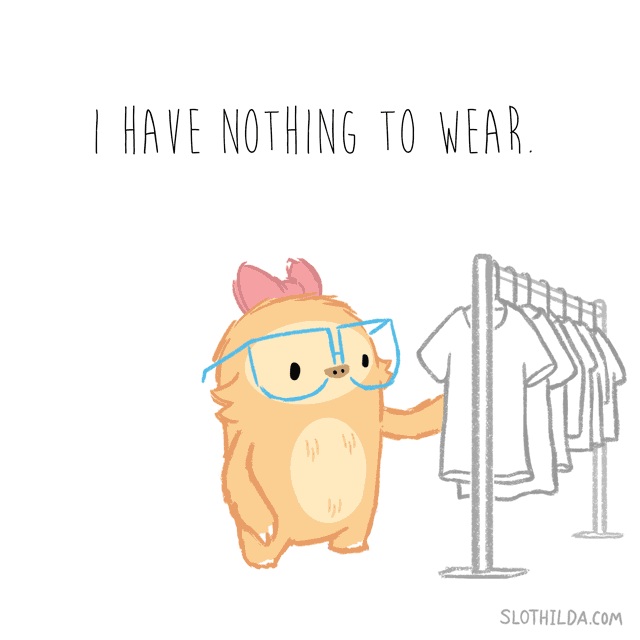 Do you dread opening your closet doors fearing the avalanche of clothes that might bury you alive?
Do you have to rummage through a "big pile of black" to find your favorite black tights or cami?
Do you keep cycling through 5 "safe" outfits like a cartoon character because you just can't deal with putting together an outfit?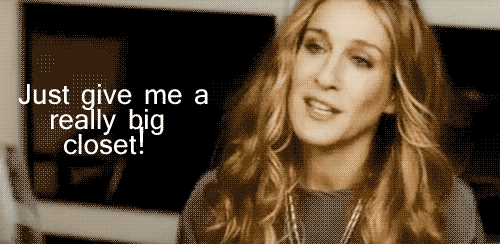 If you let out a lil mmmhmm for any of these questions – it's time for a closet cleanout.
Here's how you can successfully clean out your closet a.k.a how to make space for more shopping ??‍♀️
Step 1:
Prepare for battle – Grab a few bottles of water and all your favorite snacks, this is going to take a while. Play your favorite playlist or a podcast in the background to keep you entertained as you clean out years of impulse buys

Step 2:
Take out EVERYTHING from your closet, down to the very last sock and dump everything on your bed. If you run out of bed space, divide the clothes and move them to another room and work in sections.

Step 3:
Clean the actual closet, broom, wash, vacuum or dust. Do whatever it needs.
Step 4:
Start by picking out your everyday staples and favorite pieces. These would be your trusty blue jeans that fit like a glove, that jacket that makes you feel like you're walking around with a blanket and that sweater that you've been wearing all the damn time but can't stop because you love it too much and everything else that brings you joy and hang them up.
Step 5:
Now pick out outfits that go with these staples and wear them, wear everything and look at yourself in the mirror, do you like what you see? Yes? Keep it! If you're like meh it's time to donate those pieces so someone else could enjoy them instead.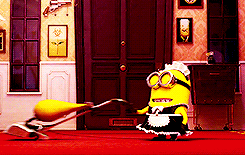 By this point you would've significantly cut down on the amount of clothes you have.

Step 6:
Take out all of your super fancy or sentimental pieces, do you need them hung up in your closet taking space all the time? If the answer is no, it's time to store them away. A great way to preserve clothing like this is to vacuum pack them, when you open them back up they'll be exactly as you left them.

Step 7:
Accessories. Are you still holding onto the chunky belts from 2009? Sis, it's time for them to go. Untangle the belts and cross body bags and keep the ones that still speak to you and you could wear today. The rest need to go bye bye.

Step 8:
Storage baskets. They are a lifesaver! We all know the closet will never stay in pristine condition. A good way to keep it (visibly) clean for a long time is to get lots of storage boxes for your pajamas and clothes that you're too tired to fold away.

Step 9:
Get matching hangers. Velvet ones are amazing for shirts that slip off of hangers and create a mess in the whole closet, velvet doesn't allow the shirts to slip, saves you an ugh or two. Thin iron hangers can also be used to maximize space, they're so thin you can stack many together and it'll take up the least amount of space possible.

And finally Step 10:
Hang and fold everything. All the clothes in the donate pile, wash them and send them off to your nearest Edhi home or Wall of kindness, unless you already know who you want to donate the clothes too.

We often don't realize how erratic we get when we have an annoyingly messy closet, getting ready for anything becomes a huge task and you almost always come out annoyed thinking "I have nothing to wear!" Only for someone in your family to say "Your clothes are literally falling out of your closet". Keeping your closet clean and tidy will cut down your get ready time into at least half, and you'll come out of the room feeling a lot happier.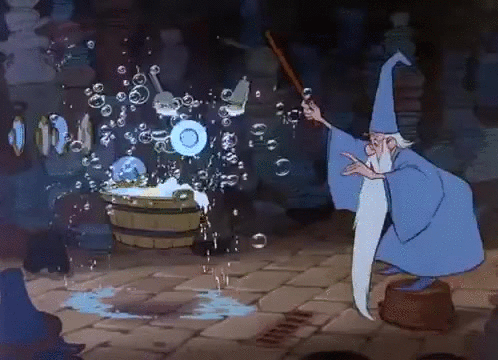 Would you try this out? Or are you going to wait until you can no longer close your closet doors? ?