People from every country have their own specific mentality and nature. This holds true for us 'Pakistanis' as well. We have some specific traits and 'qualities' that can distinguish us no matter which part of the world we are in. These inbuilt traits affect every aspect of our lives including parenting. There are many different types of parents; some keep their cool whereas others will beat the crap out of their child over nothing. There is a reason why our mom's 'plastic chappal' is extremely famous. Man the mere mention of it brought back some painful memories. Love you mom!
Anyway, living in Pakistan you are bound to meet different sorts of parents in your life span. Some you'll love as they resonate with your thinking. Whereas some you will secretly loathe because let's face it, you can't really tell them how you feel. So let's look at the many types of parents you are bound to meet or have met:
The lazy bums/I can't be too bothered with what MY kids are doing: these parents are every child's dream come true and why wouldn't they be. The children go around wreaking havoc left, right and centre and their parents can be least bothered. 'Bachay hain, kuch tou karaingay' is the motto they live by. The mom spends time watching her favourite TV show while the dad is busy on his phone. Where are the kids you wonder? Well, they are busy destroying the house or breaking each other's bones. After all, 'bachay hain, kuch tou karaingay.'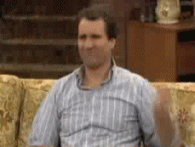 My kids are better than any child ever born: I don't know about you guys but I literally can't stand those parents who think their child is better than yours. Yes, these sorts of people do exist and they are a nightmare to be around. All they talk about is how good their child is at studies, sports, extracurricular activities, cleaning, cooking, you name it. Their child is an undiscovered prodigy. Don't get me wrong, it's good to appreciate other children when they are excelling, but all the time? Comparing them to other children can cause a lot of confidence and self esteem issues in children that are being put down.
My kids can break anything at your house and I won't budge: yep! I'm sure many of you know at least one set of parents who are exactly like this. We all know how much effort and hard work it takes to set up your house. You spend years and lots of money to accomplish the desired look. Now imagine a family coming over to visit with their kids. Aw! What sweet little angels you think to yourself. All of a sudden the halo above their head is replaced by two little horns. Out comes their inner devil and they get on with their mission: destroy everything that comes in your path. While they go around tossing your favourite crystal pieces, you can't help but wait anxiously for the parents to tell them to stop. Why would they? They are too involved with the latest gossip and gobbling food down, they wouldn't even budge if there was an apocalypse.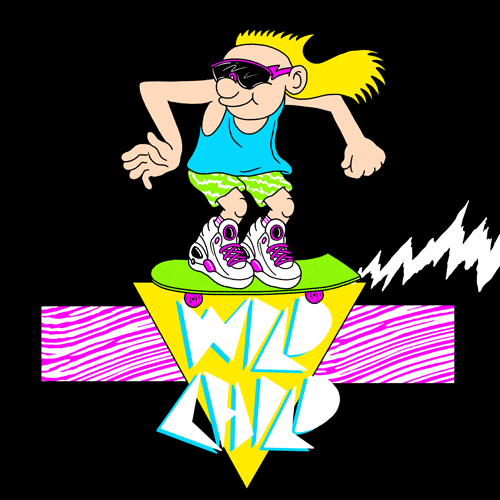 I am the best at parenting. Learn from me: last but not the least are those who are 'know it alls.' Whenever they meet you, they make sure they rub how your parenting sucks in your face. They typically give examples of how they meticulously worked to make sure their child doesn't do what your child is doing at that exact moment. They are an encyclopedia of how to bring your child up perfectly. You can't help saying, 'if you're so good, why don't you write a book?'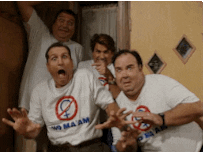 I'm sure many of you can relate to these situations. What ticks you off the most? Do let us know what you think in the comments section.