As we near the end of the decade I think it's time we take a look at what were the biggest trends that were new and the ones that came back all the way from the start of this decade! We've had a lot come forward this year, everything was everywhere!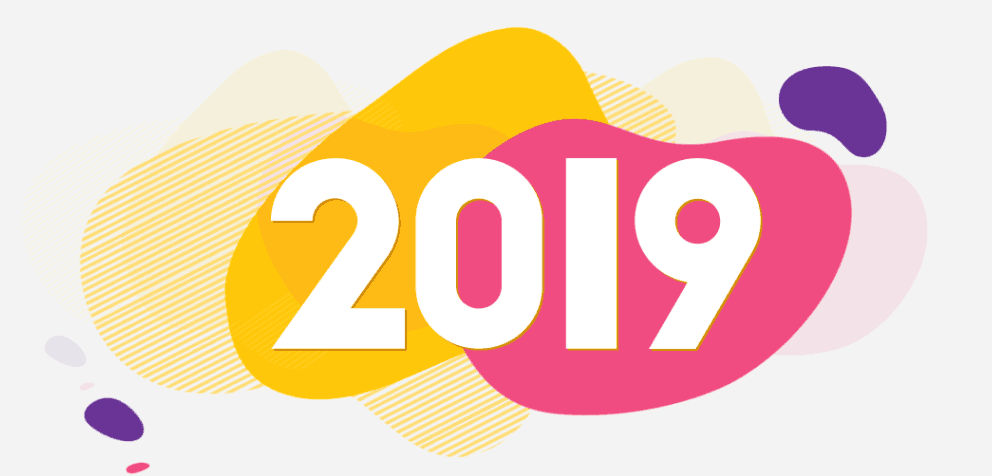 These are the top ten trends that define 2019 for me:
1. Fresh-faced brides!
The most refreshing trend to come back was Fresh faced brides. This year we've seen brides who actually look like themselves! Gone are the days where you look at the bride and go like wow, who even is that? Brides are now choosing looks that aren't no make up looks but soft glam and glowy!

2. Brides doing their own make up!
With this something else has paved its way too, brides doing their own make up! 2019 has been the year where many brides have taken it upon themselves to do their make up, since no one really knows what you like better than yourself! Weddings can be stressful enough, when you throw in going to a salon that's full of other brides it takes away the "feeling special on your day element" and you have to rely on someone else's time management. No more missing photo shoots because your make up artist got you ready at 8pm! This ends up being a lot more chilled out for everyone involved.

3. Floral Jewelry
Floral Jewelry made a comeback this year too! Whether it was the bride herself or the guests! Flowers were everywhere! Roses in buns, super intricate braids woven with all sorts of flowers or the good old trusty gajra! We saw it all! And apart from looking good the whole event would always smell like flowers! A little something for everyone

4. Shalwar Kameez
Shalwar Kameez is another nostalgic trend that made its way back in 2019, and I almost forgot how comfy is it to be in a shalwar! ALL THAT FREEDOM OF MOVEMENT AH. The best thing is that they're so versatile, you can have them made for Dholkis, Mehndis, Nikkahs, Valimas and even a baat pakki event. The possibilities are endless.

5. Pishwas
As these came back we saw Pishwas come back too, they too were everywhere. Short, Long, paired with shararas or churidars, made out of silk, georgette, velvet or chiffon. Everything works!
6. Jhumkas
An accessory you couldn't have missed was Jhumkas with hair chains these were the perfect accessory for someone who doesn't like to wear a lot of jewelry pieces. It would glam up your ears and hair all in one! These were adorned by brides and guests, and almost everyone on eid wore lighter versions of these too!

7. Khussas
Speaking of accessories, no outfit is complete without the right pair of shoes. Khussas were the footwear of choice this year. Plain leather khussas for everyday, slightly fancier ones for eid to fully worked ones for weddings! They paired perfectly with everything.

8. Sneakers!
Since 2019 was big on comfort, the other shoe of choice ended up being sneakers! It started with just guests wearing sneakers under their lehngas at weddings, billboards with shalwar kameez and sneakers for everyday and made its way to brides getting work done on their favorite sneakers that matched their wedding outfits so they didn't have to be glued to the stage the whole time. Functional and cute!

9. Tints
Tints were one of the biggest trends we saw in 2019. Tints on lips and cheeks give a gorgeous flush of color to the face without it really looking like you've got makeup on. Almost every local makeup brand came out with a tint, everyone wanted one (or like, 10)

10. Lash extensions
The last thing I really noticed this year was lash extensions. They came and made their place really quick. We desis have usually not even worn lashes until a few years ago and now that we have we want that look all the time, and lash extensions allow you to wake up with the perfect fluttery lashes and it pretty much looks like you have really made an effort to get ready, even if you just have a lip tint on. We love ourselves some zero effort mornings.

Did you partake in any of these trends in 2019? Were there any other ones that you loved but aren't mentioned here? Let us know! We'd love to see them ❤️